Another exciting year 2018 is coming for all SEO experts. Last year was evident to few major and various minor search algorithm updates from Google. If you have not planned your Search Engine Optimization moves yet for this year, you are already late. Year 2018 may eyewitness certain fascinating changes pertaining to diverse search based algorithms, search results, keyword rankings, etc.
                "Your most unhappy customers are your greatest source of learning." — Bill Gates
As a business, I am sure that would like to be on the top of the search engine ranking results for your business keywords. It is the continuous change in the world of SEO that keeps on fluctuating the outcomes which were achieved by using some tactics. If you wish to be in the race to mark your presence at the top, you should be aware of the possible SEO trends anticipated by the industry experts and include them in your SEO plan 2018.
Let's discuss about a few important aspects that need to be considered:
Take Extra care of your Users' Experience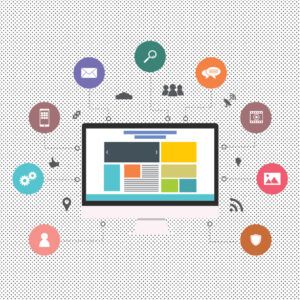 USER Experience matters most to the visitors and search engines too. It is already a crucial element considered by search engines while ranking any website. Be attentive and extra cautious while creating your Web development and SEO strategy for the year 2018.
"As far as the customer is concerned, the interface is the product." — Jef Raskin
Offcourse Search Engine like Google would want to be very helpful to the person searching something with exact match and helping with the website which provides good user experience. While considering your UX design just don't consider Content or Flow of the page, it also has a lot to do with load time, navigation, average time spent, bounce rate, and offcourse conversions. This is how Google will prioritize your website over your competitors in the long run.
Why not to create a website for MOBILE devices too?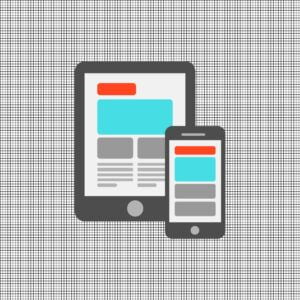 Yes it's true, 50-60% of search is happening through Mobile devices. If your website is still not Mobile Responsive you have not much to win. Offcourse Mobile usage will further grow due to the convenience to the users. You need to focus on User experience and delivery of the pages to users by using Google Accelerated Mobile Pages (AMP). It may be Mobile First in the year 2018, so take care of page speed by cutting down some of the nice to have features or images, CTR forms, etc. Google Algorithm will index and crawl AMP pages faster by seeing continuous increase in mobile users.
Search to change from Keyword to Personalization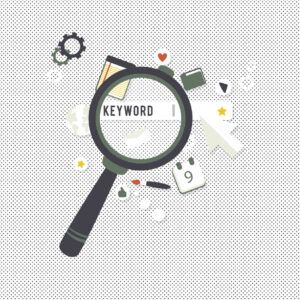 The journey of Search Engines Result Page (SERP) has already started moving from generic SERP to more personalize over the past several years. The reason we could see the SERPs becoming so personalized is the input methods evolved over the period of time and the affinity of the users towards handled mobile devices. Search Engine aims to help users with exact search result for any query done. Make use of proper strategy while doing On-Page SEO. In the current scenario, with the few additional indicators such as locations, it will be a challenging thing for the websites to organically appear in the users SERP with the help of keyword or key phrases. It's a very thin line game now and time will surely define and tell how the search engines are going to perform in the years to come starting from the year 2018.
How about searching through your voice?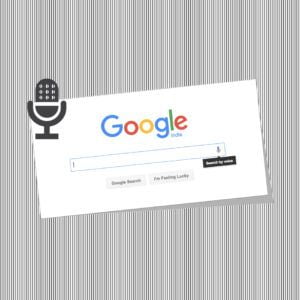 Yes you heard right, Voice Search! Kids are fond of this method of search and they are using it more, I feel. The search pattern is changing rapidly with the further progression of voice acknowledgement and adaption of users searching via talking to the phone.
30% of web browsing sessions will be done without a screen by 2020 – Gartner
Ask yourself if you are really getting prepared for this kind of change in Search Algorithm and futuristic requirements from search engines. It is just because it is going to be huge as per ComScore too.
50% of all searches will be voice searches by that point – ComScore
It is said that the structure wise voice search will be more working on the lines of phrases based search algorithm on Google or any other search engine. It may be more of long tail key phrases and locations based search. It may affect your keyword strategy too
Don't believe if someone says Link building is Dead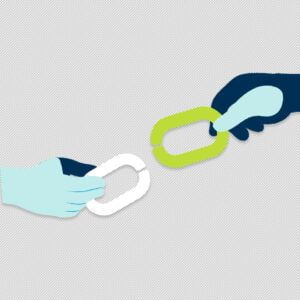 Link Building will be still a hit in the years to come even in the year 2018 but remember the QUALITY factor. As a business you should focus to keep on building high quality back links to your business website. Methods off-course have changed in the past and may evolve further in the years to come. Some important hacks are like:
Round-Ups: Link your old blogs or request people to contribute for your next blog and give them credit in the same. This will help you to increase the reach and shareability too. If possible, reach influencers from the industry to contribute; if they agree, you will have a good base to increase your reach and engagement.
Guest Blogging: Yes somewhat popular now a days! Most of the people these days are trying to be a guest blogger to contribute in the form of content to the other industry linked online platforms. Everyone needs quality content so they may accept it too.
Quality Backlinks: It will surely play a major role in the rankings on the search engines and Google is surely considering doing advancements in filtering out the spams. It's about quality backlinks which need to be more diversified and relevant off-course.
Is it just a Hype or Content is really going to work?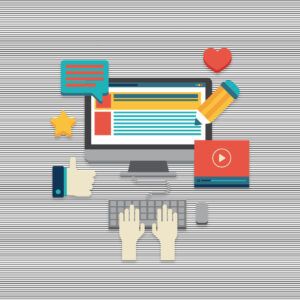 Content is the King! So how should we address the Content creators? Aren't they playing the most important role if content is so relevant for everything?
Spend as much time on a copy as you do on visuals. – John Zeratsky, Google Ventures
Everyone is focusing on content – brands hiring content experts, agencies getting deeper in content research and content creation with their content strategy. It is about Search engines too, so the relevant and quality content will help brands to rank higher in Organic Search Results. Content terms are broad and not just limited to Textual content nowadays; it can be Images, Infographics and Videos, GIFs, and other such formats. In the year 2018 so it will be a more focused approach towards creating the content and it would need the team to work in groups to optimize the content before publishing it on various platforms.
Focus on getting featured Snippets from Google with help you to create detailed, structured and valuable content which needs to be present on each and every page.
You will have to get more quality visitors to build your Brand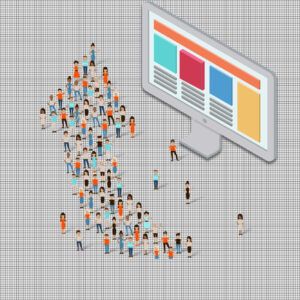 How about people performing search on Google with your brand name? You may be promoting your business through various brand building strategies to drive direct traffic. A visit to various business events, exhibitions, competitions, sponsorships or any other medium to connect with people, may result in the direct traffic to your website. The person will either put your domain name in the browser or just simply will place the Brand Name in Google, leading it to build brand authority among the search engines.
This is not going to be something new for 2018 but it will be very important with the perspective of generating the Qualified Visitors to your brand website and increasing the search visibility.
Closely watch Machine Learning in years to come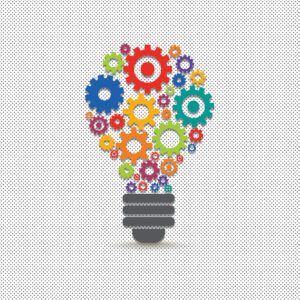 Updating the algorithms, intelligent search and constant updates are already influencing the way search results should perform. In the year 2018, we may see various changes with the help of machine learning. In the future it is expected to be enhancements of the tools to constantly learn and improve the website keeping all the Google Algorithm updates into consideration. It will automatically identify the updates and make changes to the website from the penalty by search engines. It may happen that we will trust more on the machines than a person for learning and implementing but the key would be using the human brain still for various analyses.
Summary: SEO in 2018 would be a lot to learn and implement
In the year 2018 too it is expected to see small and major changes and your Digital Marketing Strategy should adapt to those factors in order to be at par with the industry. It will surely need constant efforts to improvise things further to make things highly effective.
You will need the best Digital Branding Agency that takes care of your SEO Strategy to keep you high in the Organic search rankings. We would be delighted to listen to your concerns and guide you with the ideas on the basis of our proven experience in the industry.