Responsive 'Mobile-Friendly' websites that are professional
A 'Content Management System' or CMS enables you to manage and control the content within your web site. It is created with help of CMS tools like JOOMLA, WORDPRESS, CMS Made Simple, DRUPAL, etc. By using this simple system you can edit text, add or delete images and do other edits without any hassles. Having an unlimited number of pages and a full site-search engine is an added advantage.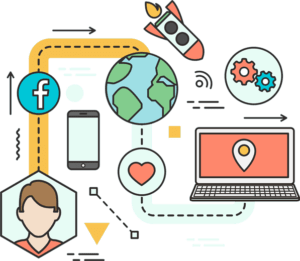 Wordpress, Joomla, Drupal based CMS websites
HTML5 based CMS website development
Responsive Website development
Customized CMS module development
Content Management System or CMS enables you to manage your website without any need of technical knowledge or prior experience with HTML. Once you have CMS, you don't need to call your web design agency for making any changes in the website as you can do it all by yourself. It also allows you to get your content on-line faster as it requires very less time to publish your content. This will be great for any professional website.
These days most of the people access websites on mobiles as it is easier and handy. Hence it becomes imperative to put efforts for creating a professional website that is mobile-friendly and responsive. A responsive website adapts to gracefully on desktops, smartphones, tablets and all other devices. A responsive website is user-friendly irrespective of the device on which it is being accessed.
Highlights of our CMS Website Development Services:
Responsive design that fits all the devices
Complete design freedom for customization
Code-free interface for a non-technical individual
Completely customizable CMS platform for your website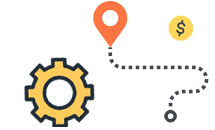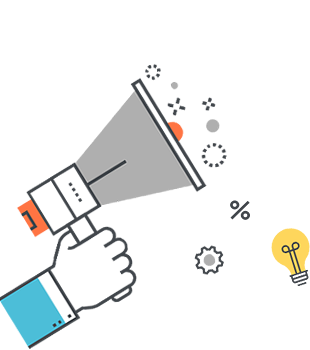 Own your CMS website, be in complete control
Here at Bindura Digital, our dedicated team of CMS developers works hard to create eye-catching responsive websites. We take care of designs, tools and mobile-friendliness of each and every website developed by us. After creating a CMS website for you, we ensure to handover the complete control of the design and content to our client.
The best part of Content Management System is that you don't require any technical knowledge for making any edits. You can just login to edit. You don't need to pay any retainer fees to us; still, we are always there for any support.
Let's connect to design an awesome mobile-friendly website!
Other 3 main areas of design & development