LET THE TRAFFIC FROM SEARCH ENGINES FLOW NON-STOP FOR YOUR BRAND
Search Engine dominates the method of searching and reaching any brand today and if we talk about search engines, out of all the search engines available, GOOGLE rules. Our Search Engine Optimization (SEO) and Search Engine Marketing (SEM) customized solutions help our clients to achieve the much required competitive edge, search engine visibility & ranking, more visitors and traffic resulting into better ROI.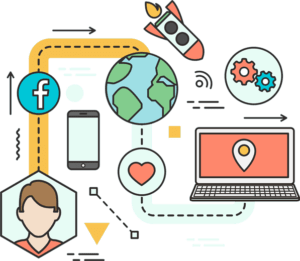 Analysis, Research & Consulting Services
Competitive Analysis
On-page Optimization
Off-Page Services
Website Reporting & Analytics
Paid & Targeted Campaigns
Search Engine Optimization (SEO) is an organic process of ranking your business/services/products keywords for the website on the search engines. Our Search Engine Optimization (SEO) professionals utilize their expertise to optimize websites for search engines like Google, Bing, Yahoo, AOL, etc. This method will help your website to rank at the top in search engines for those relevant keywords. Our team will ensure the exact Key Phrases and keywords that your prospective website visitors search on the search engines.
Search Engine Marketing (SEM) is much more than Pay Per Click (PPC) and manages the metrics of User experience, conversions and content strategy. Our SEM services include Search advertising, Pay per Click Campaign, Youtube Advertising and Banner advertising. With these services we are an Integrated Search Engine Marketing Company, helping our clients to achieve their desired goals of increasing the revenue, profit, and market share.
Highlights of our SEO and SEM services
Focused keyword for maximum visibility during searches
Unique and fresh content every week to promote your keywords
High traffic at low investment
Detailed monthly reports with comparative analysis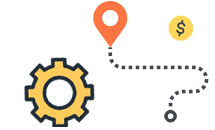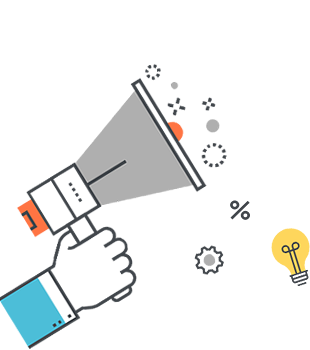 To be Visible, first spread your brand
At Bindura Digital, we initiate the tasks by understanding your end customers, your Industry and competitors, business challenges, available resources (both human and financial), and the utmost important consideration on the way you define success. We follow an integrated and customized path to improve your online presence. We just don't launch a paid campaign or a SEO program, and wait and watch in the hope of working it out. We are constantly measuring results and tracking your visitors' behaviour to maximize your ROI. With time-tested Google Search (both Organic and Paid) experience, frequently changing technology, and knowledgeable expert resources, we drive results to support your brand's objective.
Other 3 main areas of branding & promotion