Mobile App Development Company
Mobile app development company in Navi Mumbai and Mumbai, Bindura Digital is the best company. We have done customized mobile applications development for our clients across the globe. Our mobile application development is categorized into B2B, B2C, and B2B2C.
People are becoming tech savvy and they are spending most of their time on their phones. This has boosted Mobile Application Development business.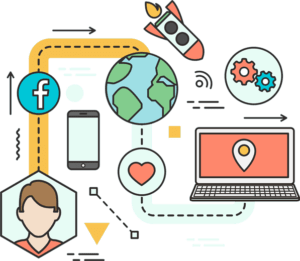 Ensure use of MVC structure along with best coding standards and practices
Quick development, coding and execution of the project
Database engine-independent & Plugins or Add-ons from Community
Easy to extend, Easy integrating with third party libraries
Mobile app development company in Navi Mumbai, India provides mobile applications development services to various clients as standalone Ecommerce applications, marketplace mobile application, ERP mobile application; CRM mobile applications, etc. A few key attributes for mobile application developments are GPS location, Video app, Motion sensor, Fingerprint, Camera, Microphone, Notifications, In-app billing, etc.
Being one of the best Mobile app development company in Navi Mumbai and Mumbai, it is used for either helping people to buy products or streamlining the businesses. They can be used effectively by our clients for a variety of initiatives.
Mobile Application Development Company witnessed a huge growth in the recent years. Applications are rapidly becoming the links between products & end-users as several brands are outing efforts to make their apps' presence felt. This has come as good news for Mobile Application development company as they have now the never ending task of developing various All this has just created more jobs for mobile app developers & a never ending list of apps for them to create. Hire a professional Mobile Application development company if you are looking for iOS App Development, Android App development, Hybrid App, Native App, Tablet App development, etc.
Let's put it simply – 'We are here to Turn The Game of brands'
A team of 15 mobile app developers

Average developer experience of 5 years
Senior Developers and Tech Leads experience of 10 years

Successfully delivered more than 50 Android & iOS apps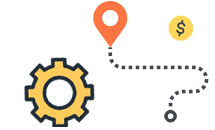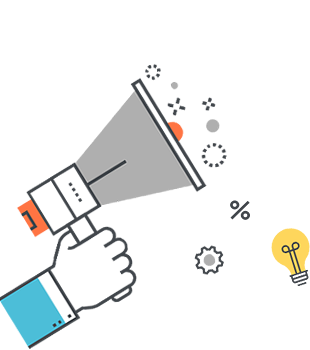 Mobile App Development Company Services
Here at Bindura Digital, we create the best Mobile Apps with user-friendly UI & UX. We are experts in iOS and Android Application Development. We have developed a lot of native apps which have great UI and features to meet the basic requirements of users. We have successfully served the needs of many clients who wanted their website as well as apps to boost their businesses in all measures to reach the maximum no of users they could have.
Android App Development
We do customized mobile Android App Development for Android devices, that help you add value to your customers and also build a brand image. While doing the Android App Development we consider the screen sizes from 5.5 inch to 6.7 inch and for various versions of android.  Android app will help to curate better business strategies to reach millions of users across the globe.
iOS App Development
With an increased number of apple users globally, demands for iOS app development has increased manifold. Due to this, brands have also started looking for an iOS app Development Company in Navi Mumbai, India. Our team of expert iOS developers helped in custom iOS mobile app development for iPhones, iPads, Apple TV, and Apple Wearable and apple watch.  
Progressive Web Apps
Our teams of expert mobile application developers are well versed with Progressive Web Apps in Navi Mumbai, India that has become very popular in recent times. Progressive web app is platform independent that needs less space and minimal internet connectivity. This progressive web app is considered to be best way to launch your mobile app for your business. 
API and Wearable Development
IoT and Wearable devices are so much in demand. Integration of API, Wearable, Smart watches with the mobile applications have been in demand. If you can customize it well it can work wonders like our team has development Healthcare mobile applications with features like Video Call, IOT integrations, FITBIT integrations, etc.
Mobile Application Development Process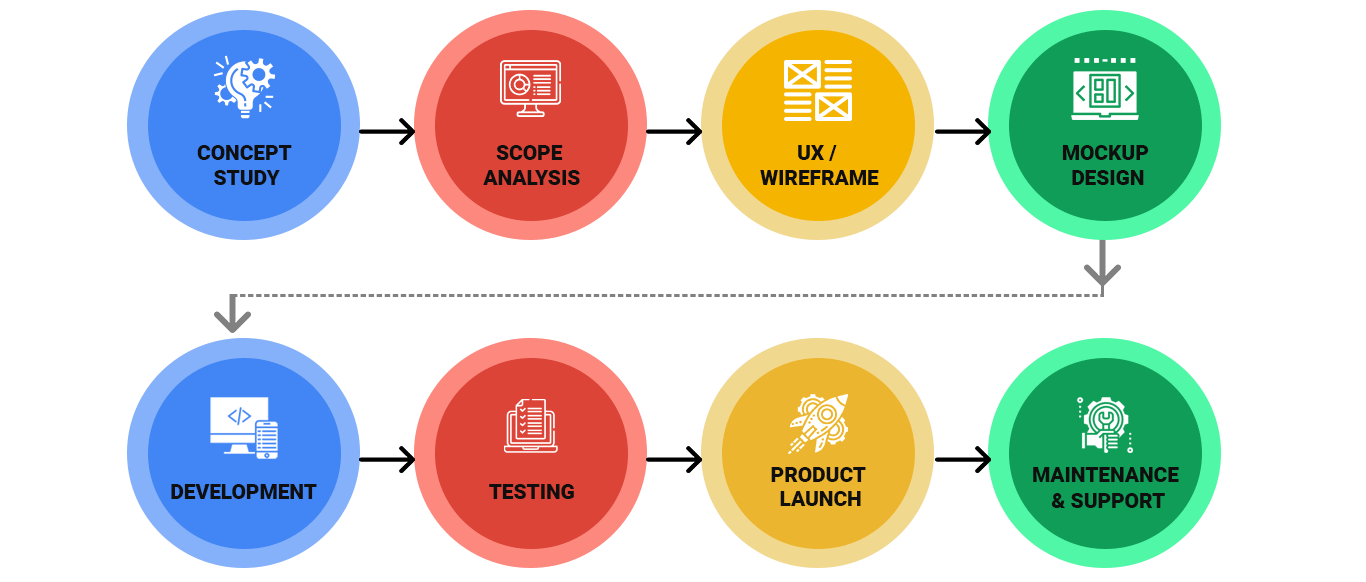 Other 3 main areas of design & development